Which classical concert should I see at Southbank Centre?
Monday, September 11, 2017 - 15:06
Are you interested in getting into classical, music but unsure where to start? With so many concerts, composers and performers to choose from, making a choice can seem a bit like sticking a pin in our listings while blindfolded. Now, you could pick up a copy of our Classical Guide and try that method, or you could try our quiz; put together in a bid to help you find a logical – and hopefully helpful – starting point.
Many of our concerts have tickets available for as little as £10 (even less if you're eligible for a concession), so trying something new doesn't have to be a big investment. Try our quiz and see where it takes you!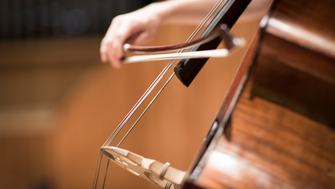 Our incredible 2017/18 Classical Season is now under way. Pick up a copy of the 2017/18 Classical Guide next time you're in Royal Festival Hall or check our online listings for the full programme, or take a look at our Director of Music, Gillian Moore's guide to the series.